Facials

Custom Signature Facial
Dermalogica's signature double cleanse, exfoliant, european massage of the face, chest & arms, custom masque, serums & targeted treatment, moisturizer & SPF.
Make sure to check out the Add-ons section to maximize your results further.
$85 – 60min
Express Facial
Dermalogica's signature double cleanse, exfoliant, massage of the chest & arms, custom masque, serums & targeted treatment, moisturizer & SPF.
Make sure to check out the Add-ons section to further maximize your results further.
$60 – 45min
Glow & Go Facial
No time? No problem! This quick, 30 min treatment will whip your skin into shape in a snap!
This custom treatment includes: Dermalogica's signature double cleanse, exfoliant, masque, toner, serum, moisturizer & SPF.
and Go!
*Add on the Pro Power Eye Peel for increased results!
$45 – 30min
Dermaplane Facial
Dermaplaning is a simple and safe procedure for exfoliating the face and ridding of fine vellus hairs (peach fuzz).  Dermaplaning uses a sterile surgical scalpel specially designed for the face to gently remove the top layer of dead skin.  Dermaplaning is more gentle, yet deeper exfoliating than microdermabrasion. Results include: immediate results, smoother skin, removes fine facial hair that traps dirt and oil, enhances the effectiveness of other skin treatments (chemical peels), reduces acne scars, and reduces fine lines.
Includes: double cleanse, dermaplane, massage of the neck, chest & arms, custom face masque, serums and targeted treatment, moisturizer and SPF.
*Add on LED Light Therapy for increased product penetration, fine line reduction, and ULTIMATE glow!
$110 – 90min
Microdermabrasion
Bio-Brasion Trinity offers the most progressive microdermabrasion service in skin care; layered wet / dry microdermabrasion. This Bio-Brasion is a milder and more tolerable experience. Traditional microdermabrasion aggressively strips the skin and leaves it vulnerable to dryness and irritation that can lead to MORE stress and reactivity for delicate skin. Bio-Brasion protects the fundamental integrity of the stratum corneum (outermost layer of the epidermis) to ensure that clients leave their service with skin that not only looks and feels amazing, it is truly healthy from the inside out! No downtime required! Bio-Brasion addresses the following: wrinkles, sun damage, hyperpigmentation, sallow skin tone, rough & coarse skin texture, uneven tone, mild to moderate acne & acne scarring.
While clients will see results from just one treatment, a series of appointments spaced according to skin concern will provide optimal results.
$95 – 90min
Pro Power Peel
Completely customized and results driven peel options! Home care included.
UltraBright – Lactic Acid peel brightens and hydrates, reducing the appearance of early signs of aging and helping to even skin tone.
AdvancedRenewal – Glycolic Acid peel reduces the appearance of hyperpigmentation, fine lines and wrinkles.
AgeReversal – TCA peel minimizes the appearance of deep lines and wrinkles to address advanced signs of aging.
PowerClear – Salicylic Acid, Mandelic Acid, Malic Acid and a patented Terpineol-Thymol Complex target blemishes, redness and post-inflammatory hyperpigmentation.
$125 – 45-60min
Nano Needling
This treatment is targeted for those clients that want visibly smoother skin texture with zero downtime! Resurfacing actives and professional serums are infused into the skin with a unique device which uses tiny cones to maximize penetration. Your skin will immediately feel smoother, brighter, plump & hydrated.
$95 – 60min
Micro Needling
Microneedling activates skin's repair process and collagen production. This minimally-invasive treatment uses the most advanced techniques to target dark spots, wrinkles, and pores.
Home care included.
$125 – 90min
Skin Tag or Mole Removal
Radio frequency wand/probe that rapidly treats and tightens wrinkles and a variety of common skin conditions including but limited to moles, age spots, skin tags, and other skin anomalies.
$50+ – 60mins (variable)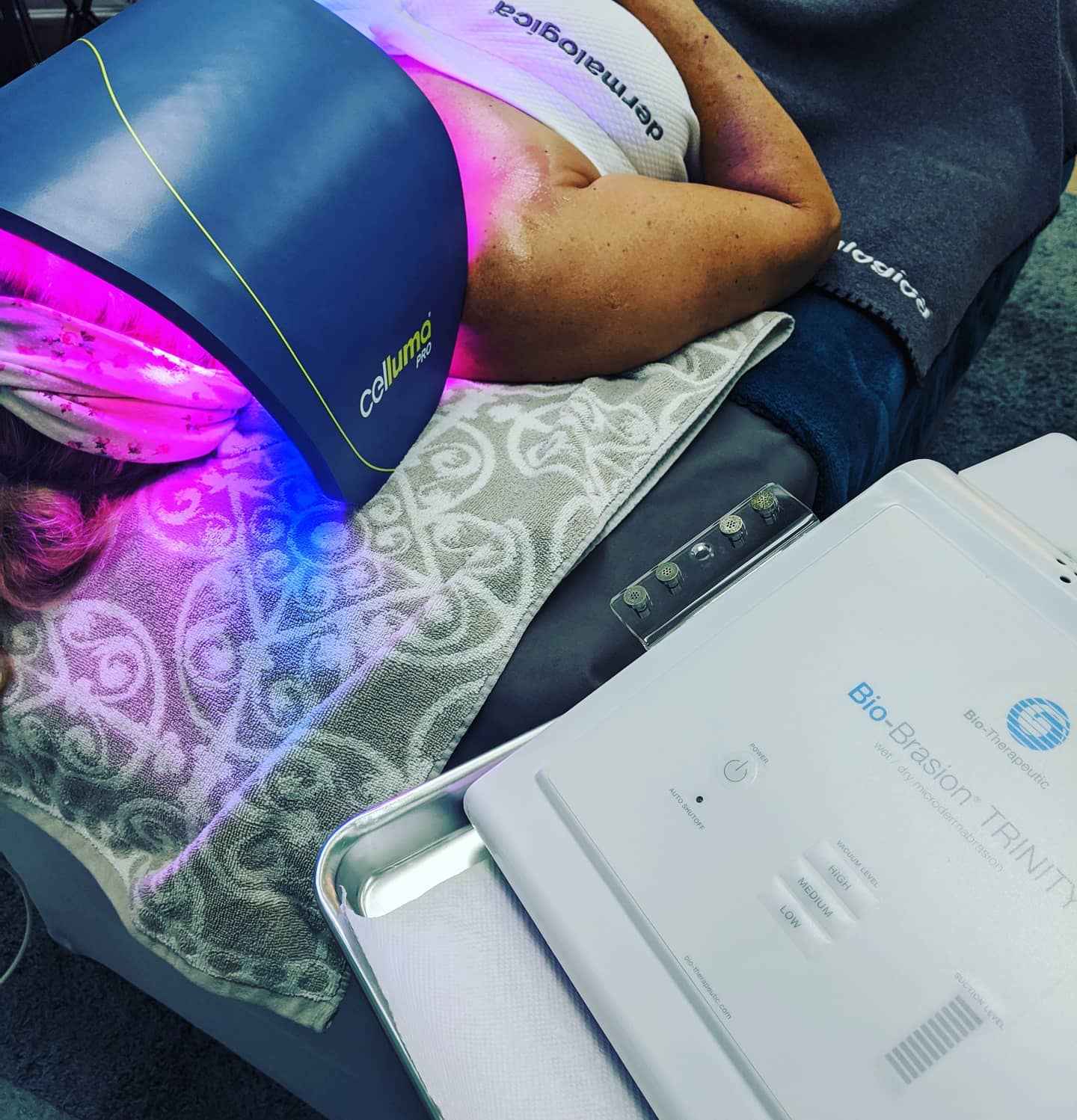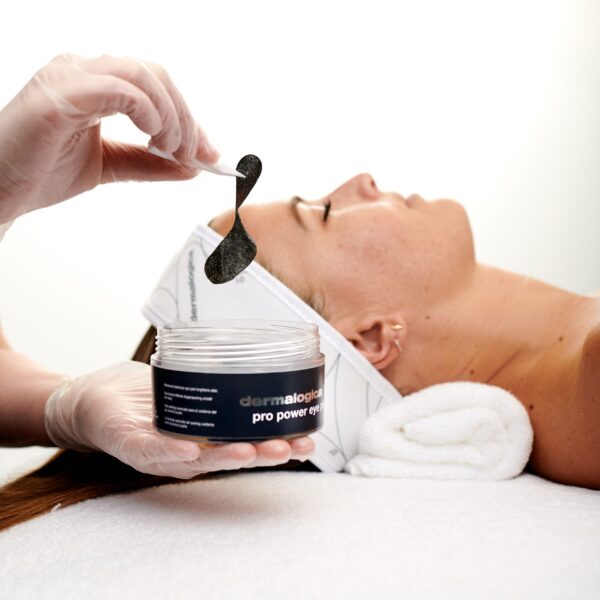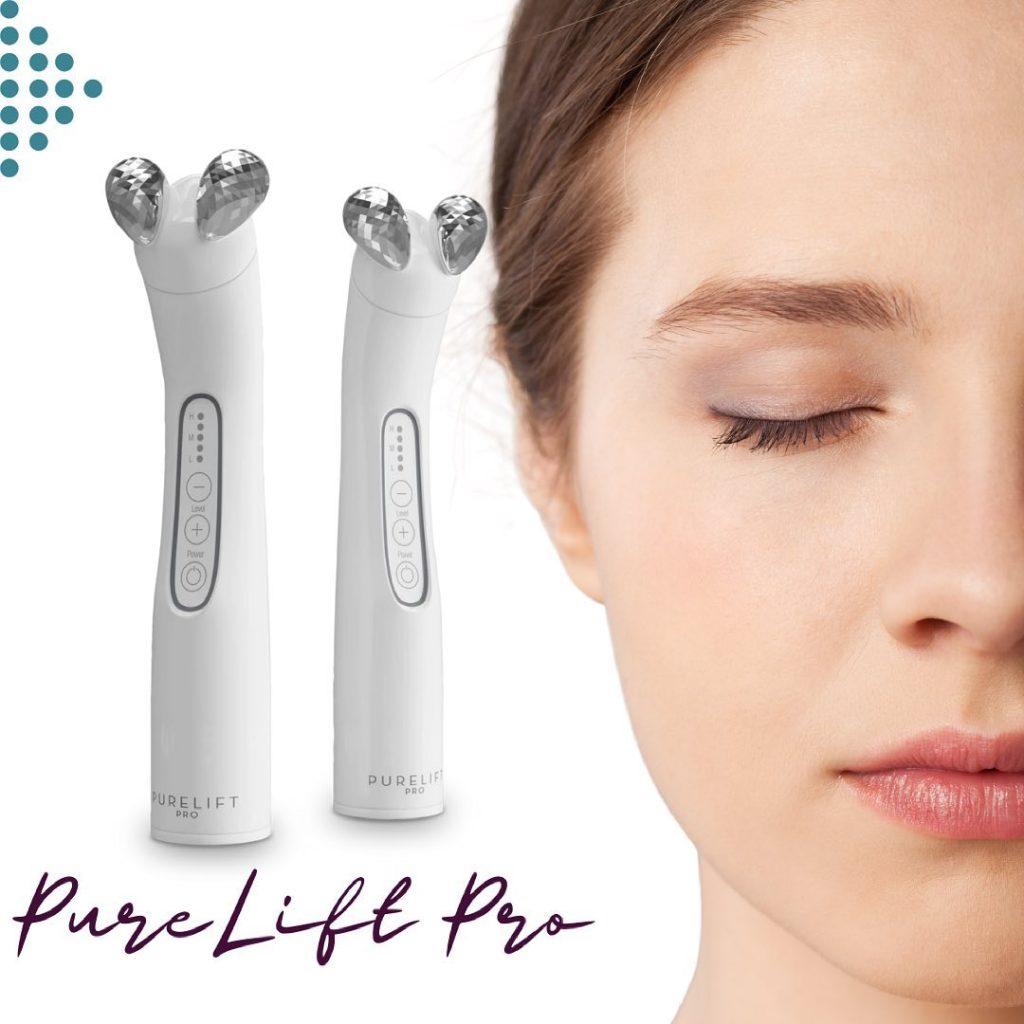 LED Light Therapy
LED light therapy treatments are non-invasive, painless, require no recovery time, and can be used safely on all skin types. LED or phototherapy can increase circulation, accelerate tissue repair, kill acne bacteria, decrease inflammation, improve acne prone skin, skin tone, texture and clarity, decrease under eye wrinkles as well as ease muscle and joint pain, stiffness, spasm, and pain associated with arthritis. 
$30 – 30min
Pro Power Eye Peel
Advanced eye peel uses powerful botanicals to minimize the appearance of fine lines & wrinkles and brighten skin. Immediate under eye results, zero downtime!
$10 – 10min
Micro Current Lift
PureLift Pro is the premier non-invasive facial elevation and sculpting tool on the market. With patented muscle stimulation it deeply activates and elevates your facial muscles, giving you the appearance of a fuller, more youthful face in just 20 minutes. It is the most advanced facial sculpting trainer on the market.
$25 – 20min
Why
The Benefits of Treating Your Skin Right
Skin Care and esthetics goes beyond the popular term "facials". I proudly use Dermalogica products for all esthetic treatments. Dermalogica put it best in this quote:
"A lot of clients talk about facials and at Dermalogica we talk about skin treatments and the difference is clear. A facial is something that is indulgent or pampering. A skin treatment is specific to that client's skin, designed specifically for them by an expert skin therapist and the results are unequaled.
I analyze the skin in depth and design a treatment that's different every single time because your skin is different every time you come in. You should receive a Dermalogica skin treatment about every 4-6 weeks. The results your going to see with a Dermalogica skin treatment are unlike anything else in the industry because I double cleanse the skin, exfoliate the skin, perform extractions (as-needed), tailor-made customized massage and masque technique. With the products that are unequaled, you're going to see your skin glowing, more luminous, hydrated, quite honestly it's going to be in its optimum condition, the best skin you've ever had." – The Dermalogica Skin Treatment
Waxing
I proudly use Nova Wax; gentle like a cream wax and thin like a clear wax; a hybrid of the premier qualities of the most exquisite European hard waxes in the world. Crafted for professional use, this unique wax formula designed by hard wax guru and esthetician, Liz Lugo provides an unparalleled waxing experience.